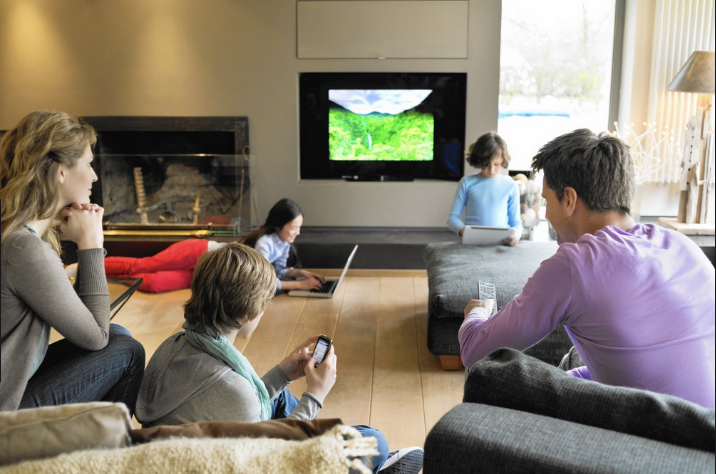 Something Brighter Than A Screen
I have stumbled across something brighter than a screen.
Two nights ago, after the second family movie night in just three days (it's school holidays) ended in exhaustion-related meltdowns in my youngest kids, Eli (10) and Fynn (8) my oldest kids made some recommendations:
Eli: 'Dad, we like movies and all. But I think we should play board games together as a family rather. That way we can be together rather than watching a screen. And there won't be so much crying afterwards, I think.'
Fynn: 'It's true. We're becoming a little like Matilda's family [Rahl Dahl story] who watched too much TV. We need to have more fun together.'
Julie and I are not yet the family game type, so the next day we asked other families via a Facebook post for ideas.
60 People deluged me with ideas. Here's a sample of 3 of them.
Solveig Bosch:
We LOVE our board and card games with the kids. Great family time. We play almost every night. Here's our list:
UNO
Kids Monopoly
Junior Cluedo
Mastermind
Memory game: Hello Kitty and Barbie (Ivy will like)
Card Games: Old Maid, Go Fish, Rata-tat-Cat
Brett Anderson: There's s

tory-telling cubes.

If you have access to magazine's a kind of magazine scavenger hunt where each person gets a magazine and you have a list of things to find – dog, plane, word starting with Z, family members name, superhero, vegetable – and you rave to find and tear out and place on the winning chair if you want it to be competitive or just give everyone the list and they must find all the things. If you have Lego you could do a similar thing where each person picks a theme and everyone has to build something. Thing I used to love was the person slash creature draw. Each person gets an A4 piece of paper and draws a head at the top fifth them fold paper over so you can't see and just have top edges of neck showing so next person knows where to draw. Pass to left. Everyone draws neck and shoulders. Fold pass to left. Torso. Stomach. Top legs. Feet. Etc Lots of fun.
Medili Ackerman: Jenga is easy, fun and quick. My kids love it and I can participate without feeling like I've gotten myself into something I really don't enjoy. We also do "guess who I am in 20 questions." Although we don't allow only 20 questions.
Loaded with new ideas, I immediately implemented some last night…
Usually on a holiday night we let the kids watch something while Julie and I do the same on another screen. But last night, at the end of dinner, I put our Lego box on the table. Julie then gave everyone 10 random pieces. We all had to build something, and see if others can guess what it was. We had two rounds. (Thanks Brett for this idea.)
Then we played one round of hide and seek. Then there was Bible reading and bedtime.
Then after kids went to sleep, I read rather than watched a Netflix series.
We all went to bed earlier than usual.
With fuller hearts.
We also woke up tighter as a family and more excited about life. Some of my kids even wanted to play the Lego game at breakfast.
This is a moment of insight I don't want to forget.
As my decades stream past, and my remaining time lessens, it dawns on me that getting life right is mainly about getting its building blocks right – what we do routinely every day.
Screens are here to stay, and I can't live without them, but they're also the enemy, when they …
undermine other kinds of fun and recreation.
stop us doing stuff together.
keep us up late and also erode the quality of our sleep because of the late-night melatonin-sapping blue light.
In short, we must reduce screen time every day, and maybe fully eliminate it on others. Then thoughtfully fill the precious space that opens up with simple activities that re-create us personally and/or bond us as a family.
That's the brighter thing to do.
Comments
comments
---
Also published on Medium.