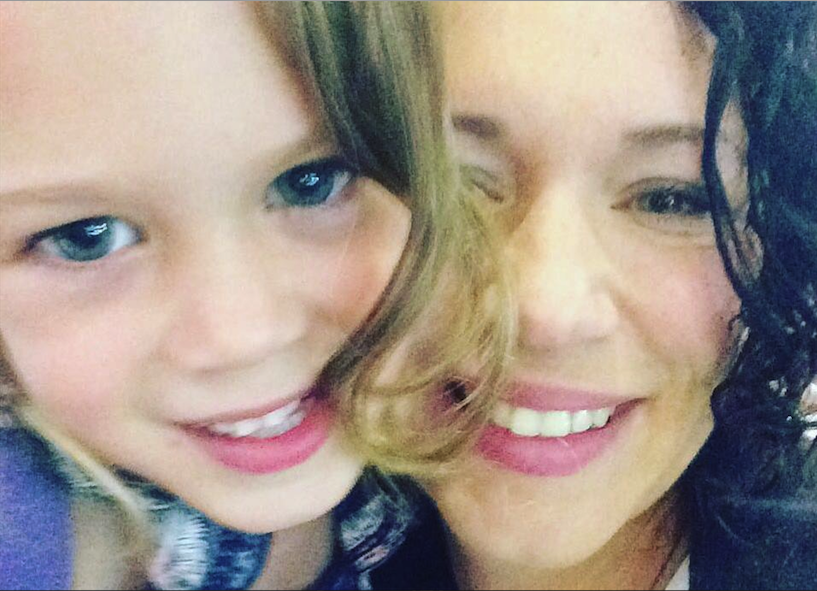 The Martyr Myth (By my wife, Julie)
The Martyr Myth (By my wife, Julie)
Here's a guest blog by my wife. As we dive into another year of the hard yards of whole-hearted parenting, she reminds moms especially to look after themselves…
Martyr, Mother. Mother, Martyr.
Pot-tay-toes, Pot-ah-toes right? I don't know about you, but I always thought these two came from the same root word. After all, they sound so similar, and their definitions are almost inter-changeable… or at least I thought they were until I did a bit of digging and a spot of self-reflection too.
A martyr is a person who lays down their life for what they love. And isn't that what we're told good mothers should do? Deny ourselves and lay down our lives for those we love, right? To die a little everyday so that the ones we love can truly live.
What a surprise then to uncover that there's not only no linguistic link between the two words, but far less overlap in their definitions too. You see, if a martyr is defined by dying (by the absence of life), a mother is defined by the exact opposite: by the presence of life… a life she ushers into existence.
Far from being bosom buddies, mothers and martyrs are not meant to mean the same thing. Now, of course, any person in a family that's hoping to be happy needs to know how to compromise and sacrifice, but why is it most often the mother who sacrifices most?
Parents, of course, do sacrifice for their children. I am not for a moment undermining the power of self-sacrifice, a necessary and at times beautiful aspect of parenting.
Rather the point I make in this post is that self-sacrifice is not at all the same thing as self-neglect. In fact, over the long haul, it is best sustained and purified by underlying self-care.
Allow me to illustrate. I woke up recently, feeling particularly run over by the truck of martyrdom. I'd stayed up late to finish work, and then (unsuccessfully) baked a birthday cake, then wrapped presents for the same birthday. And as I lay there exhausted, with yesterday's clothes on and the next day's demands already crowding in, a strange thought dropped into my head:
"If I treated any of my kids the way I treat myself, I'd be had up for child abuse."
Before you shake your head and think "Not me," hear me out for a second… I don't suffer from a lack of self-confidence, or crippling self doubt. I'm not starving myself or abusing my body, but I'm really good at ignoring her. I routinely neglect her in a way I would never do my own kids. I feed her crap and leftover scraps, expect her to cope on minimal sleep and maximum stress, whilst benignly neglecting her most basic needs. When she doesn't pull it together and drops one of the balls she's juggling, I'm far less gracious with her than I am with any of my loved ones. And isn't that the nugget of the issue right there: she (who is me) is not one of my loved ones.
Far from being an admirable trait, what if this always putting myself last, of routinely treating myself in a way I would never dream of treating another, is in fact a damaging attribute that I'm not only afflicted by, but passing on to my kids as I go? What if the unseen neglect of the one truly closest to me is not a virtue, but a vice – not just hurting me but the very ones I'm laying my life down to love?
After all, is it really good for our children to see their mothers as martyrs? What if a little too much self-denial is wordlessly teaching our kids one of two terribly wrong messages: either that they are the centre of the universe, or, that the way to truly love another is to love yourself less.
Both of these conclusions are lies with far-reaching consequences. And here's the hard truth:
We can only truly love others when we've chosen to love ourselves too. 
Jesus knew this, imploring his followers to love one another as they love themselves.  
I stumbled upon a poem by the late Mary Oliver that sums up this sentiment much better than I ever could. It's called Wild Geese, and here's my favourite portion of it:
You do not have to walk on your knees.                                                                             
For a hundred miles through the desert repenting.                                                      
You only have to let the soft animal of your body.                                                        
Love what it loves. Whoever you are, no matter how lonely,                                      
The world offers itself to your imagination,                                                                   
Calls to you like the wild geese –                                                                                     
Over and over announcing your place in the family of things.
Thank you, Mary. This year, I'm going to try to give myself permission to love what I love, to take my place in the family of things and not apologise for the space I need nor take up.  Like separating a stack of wet tissues, I suspect my attempts to separate my identity as a mother from that of being a martyr will not be easy. After all, I drank in their seeming inter-connectedness along with my own mother's milk. It sunk in deeper as I grew… every time I watched her dish herself up last, or skip her favourite tv show so she could wash the dishes, or in the hundreds of small ways she denied herself for the sake of our family.
I'm grateful for every sacrifice she made, but instead of modelling martyrdom (death-of-self) to my kids, I want to live out motherdom – being a life-bringer and life-lover. Not just of the lives around me, but of the only life I've been truly given: my own.
PS. Julie first wrote this for www.mumspiration.com  – you can find a ton of stuff she has written there on all kinds of subjects. 
Comments
comments