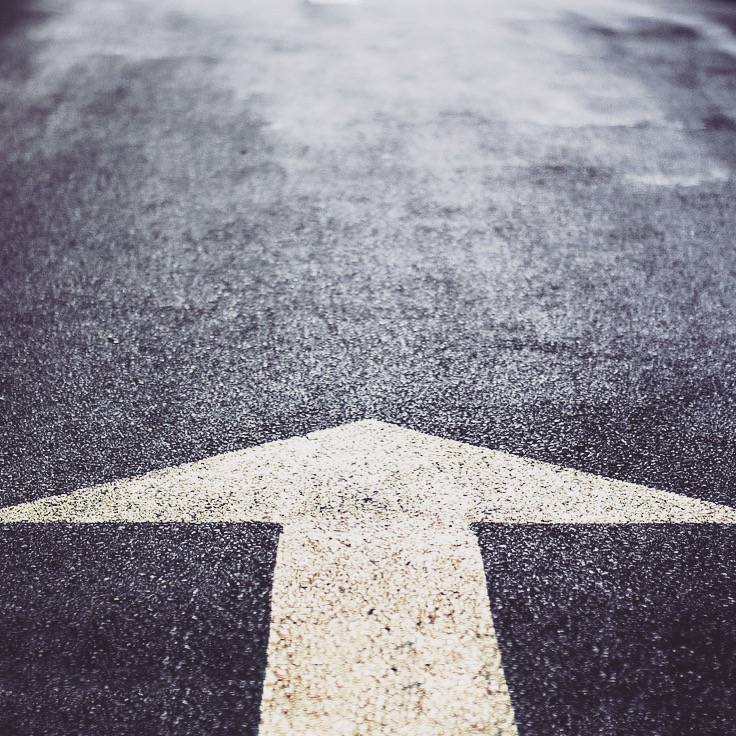 Like an arrow
It's funny how life has a way of pointing us in a certain direction. Most often, it's only as we look back that we can begin to see it…
This is my story:
Age: 1-5. I was born in Johannesburg. I went to my parents wedding when I was 2. When I was 5 my parents went their separate ways. The agony and insecurity that followed has taught me that the best gift you can give your child is to respect and love their other parent.
Age 6-10: My brother and I lived with our mom during the week, and our dad over weekends. I have the hugest awe for single parents who, despite the increased challenges, can still find ways to succeed in the parenting task.
Age 10-11: When I was 10, Ryan and I left our folks behind, and moved to Cape Town with our grandparents. I discovered how anchorless and erosive a parentless existence can be.
Age 12-16: My dad moved down to Cape Town. We stayed with him and his partner. Living in the cosmopolitan beachfront suburb of Sea Point, I started surfing. I also discovered my dad was gay, and because it was a bygone era of taboo, I never told a soul. When I was 16, my dad died of AIDS, one of the first 100 people in my country to do so. It took losing my dad to find out just how much we all need a dad.
Age 17-21: His death triggered my spiritual journey, and I discovered God as my heavenly Father. This translated into a sense of call to serve and help others. After completing school, I worked as a kind of unqualified social worker working with troubled teens. I discovered that nothing troubles teens more than parents who are either overbearing and too strict or neglectful and too lenient.
Age 21-23: I then studied a degree that had Theology at the center, but also subjects like Human Development, Sociology and Psychology. I remember my Sociology professor saying, 'In theology you learn how the world should be, but in my class you will learn how the world is.' Ever since, I have sought to bridge that divide – the world that is and the world that could be. I try to straddle this tension in my parenting too. I understand that there's a tension between the dad I am and the dad I am becoming (and must become!) for the sake of my kids.
Age 24: When I was 24 my brother was killed in a car accident. No words can adequately describe that kind of loss. How I wish I fought with him less, and loved him more. He was the witness to my life. I now realize what a gift a sibling is, so I teach my kids to love each other every chance they get.
Age 25-35: Soon after, I started working for a church called Common Ground, and have been riding that wave ever since, thrilled by changed lives and a changing city as a result. The highlight however was one particular curly-haired girl who joined the church and would later became my wife. We never imagined having 5 kids. We tried for a full year before our first one, but then we started getting really good at creating new humans. Eli (7), then Fynn (5), then Ivy (2), then (and this is how we landed on five) twins, Charlie and Sam (1). Though most parents, ourselves included, do a fair amount of complaining about how hard it is to parent little kids, nothing has become clearer to me and Julie than the fact that a child is life's greatest blessing – our very own hearts walking around in someone else's body.
Age 35-now. A few years ago Julie and I started a new church in a marquee overlooking some vineyards and mountains. Despite the craziness of our personal lives, we have grown to 750 a Sunday, of which a full third is under the age of 17. In this family-filled church I have been immersed in the world of parenting and family life.
I firmly believe that life is what you make of it. So I work hard at creating a life I love, not just endure through. Julie and I try to organize date nights or breakfasts. We try to build in a fun family-life. I surf as much as I can. Once a year, I rally a bunch of long-board skaters to do a fundraising downhill run with me. I like to read too – there is always more I can learn. I have learnt that parenting requires routinely refilling one's own emotional tank. It's as we look after ourselves, that we can better look after our children.
All that to say: my life has led like an arrow to the creation of this blog. The theme of parenting has been one of my life's dominant themes. I see that now.
Comments
comments
---
Also published on Medium.