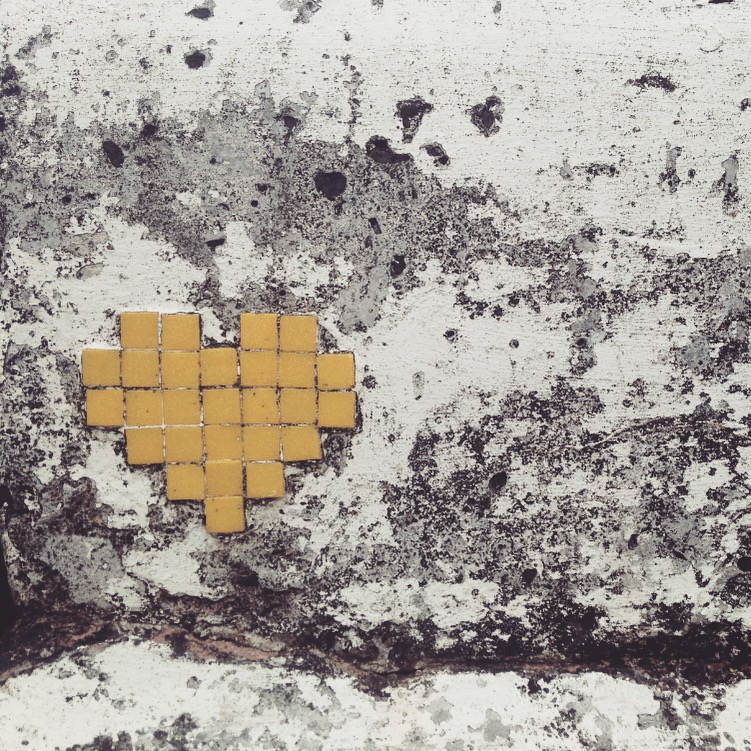 The ultimate secret to parenting
Of course there are many dimensions to parenting – all of them critical – but one stands head and shoulders above the rest.
It towers so far above the other principles that it deserves to be called The Secret to Parenting.
Let me tell you a story of when Eli was three to illustrate what it is.
Sitting on my lap he said, 'Daddy, I like you so much.'
Stop right there – is that not the coolest thing a boy could tell his dad?!
I responded in the same way you probably would have: 'I like you too Eli.' (Fact: we tend to like people who like us.)
Then the conversation took an interesting turn. He upgraded my answer.
'No, you love me.'
'That's true – I love you so much.' (Again that's what you would say, right?)
'But not when I'm naughty and push some people.'
'What's that?' I thought. I'd heard about the importance of loving your kid no matter what. For some reason this little dude already felt that he needed to earn my love, and there were things he could do that would make me love him less.
So I said the words every child and tween and teen and grown-up child needs to hear…
'No, boy – I love you when you're good and when you're naughty. There's nothing you can do to make me love you more. And there's nothing you can do to make me love you less. I love you always.'
The words worked their magic. I'll never forget the smile that came over his face, and the way he melted his head onto my chest. I'd just assured him that what he needed most to thrive in this world was his – my unconditional love.
Hang on, is this really the secret to parenting?
In their book, The Parent You Want To Be, Drs Les and Leslie Parrot refer to the research of Dr Nick Stinnet, one of the USA's leading clinical researchers in identifying what makes strong families. Beginning at Oklahoma State University and continuing at the University of Nebraska, Stinnett and his colleagues compiled the largest database on strong families in the world. Based on this research, they isolated six consistent marks of what he terms 'fantastic families'. The number one mark of such a family is that the parents make an unconditional commitment to each child.
Empiricism aside, let me get real with you.
I don't always feel love for my children. Not to the same degree. And there certainly are things they can do that make me feel less love for them, and things that make me feel more love.
Which surfaces the all-important question: if unconditional love is the secret to parenting, what exactly is it?
Let me start with what it isn't.
It isn't a feeling.
For example, tonight my wife and I have spent 3 hours trying to get our 5 kids down. We have suffered abuse, disobedience, dizzying non-co-operation from 3 of the kids. It's not always like this, but right now, I don't feel love for those kids right now.
Two people fall in love. But we know from science, psychology and our personal histories that we're unable to maintain those feelings indefinitely. So what do we do? We get married – we make a commitment to stick with the person regardless of what we feel, or even how the other person treats us for the time being. At the heart of a wedding is the exchange of the vows – two people promising unconditional and unfailing love to each other. And those vows mention nothing of feelings.
That's what's missing in our parenting, I think.
Our kids simply arrive. And then we take it from there. There are no vows in the delivery room. At first tremendous feelings wash over you – 'This is my child!', 'Oh my goodness, I'm a dad!', 'How did I help create something so perfect?' Feelings of awe, adoration, privilege, responsibility, significance. But those feelings fade. Or they get swallowed up by exhaustion (at least for a while).
I suggest our parenting needs just what our marriages need.
I think we need a time when we make a commitment to our child, much like we did to our spouse. At the heart of this commitment: a promise to stick with them and serve them come what may.
Maybe you've already done something like this. Perhaps you made this commitment, this vow, in a formal ceremony – as in a child dedication or baptism through a faith community, or perhaps a ceremony of your own making. Failing the formality, you can simply speak the words again and again over your child, like I did to Eli on that couch.
What words might you say? You could say it differently each time, but perhaps something like this…
'I promise to love you.
When you are easy to parent I will not love you more. When you scream to high heaven in the middle of a supermarket I won't love you less.
When you behave as I instruct I won't love you more. When you disobey me and treat me like dirt I won't love you less.
When you are cute and love-able I won't love you more. When your attitude is repulsive and you're more irritating than adorable, I won't love you less.
When you honour me through the path you take and the success of your life, I won't love you more. When you dishonor me, perhaps even dragging my name through the dirt I won't love you less.
When you love me and like me back I won't love you more. When you don't love me and you tell me you hate me I won't love you less.
That's because I am in this with you – not for what I can get from you, but for what I can give you.
And no matter what path you ultimately choose for your life, you will always be my loved child.
I will always be there for you. I will never disown or reject you. Till death do us part.'
Comments
comments
---
Also published on Medium.