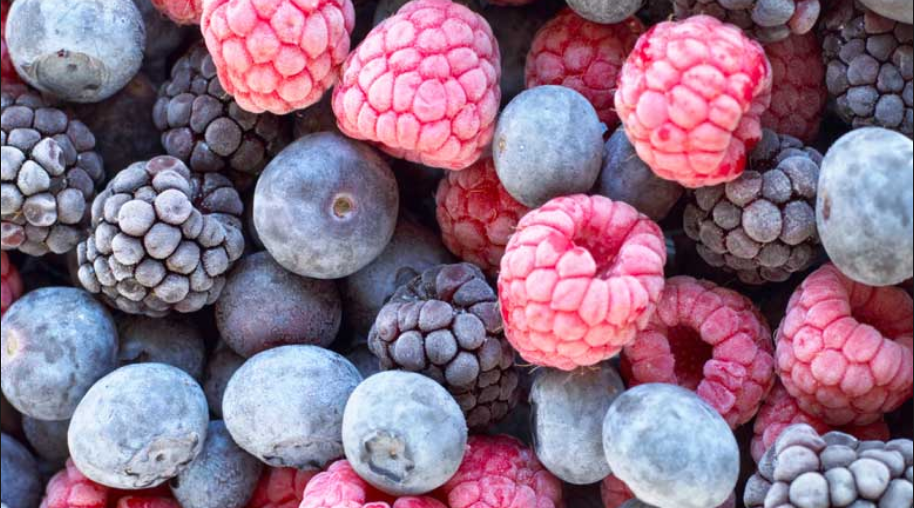 10 Ways To Slash Your Grocery Bill And Still Eat Healthy
10 Ways To Slash Your Grocery Bill And Still Eat Healthy.
Feeding our family takes a massive bite out of Julie's and my monthly income. Next to our mortgage, it is our largest expense by some way.
It also seems to us that food takes a larger bite every year – not just because our kids are growing bigger, but because it feels like the actual cost of food keeps escalating faster than a lanky teenage boy going through a growth spurt.
After weeks of interrogating frugal (and healthy) friends, here are the best ideas we could find.
I doubt anyone could apply them all, so feel free to select those that suit you. Even if you only implement 20% of my points, it will measurably translate into more money in your bank, more health in your family, and possibly more years on your life.
This post consists of 10 big ideas, divided into two parts:
5 ways to reduce your spend on groceries.
5 ways to buy healthy food on a shoestring.
5 WAYS TO REDUCE YOUR SPEND ON GROCERIES.
1. Set a monthly budget.
Use an app (I suggest the 22seven app) to calculate your current food expenses.
Plan meals to a budget. Decide how much money you will spend per week for food, then multiply that by 4,3 for the monthly expense. Now plan meals accordingly: breakfasts, lunches, dinners (and if you have kids: lunchbox snacks and afternoon snacks). Use your app to both set and stay within budget.
Give yourself a while. Setting a belt-tightening, but realistic budget will take 3 or 4 months of fine-tuning. The general rule is that if you haven't been methodically budgeting until now, you should be able to cut down your costs by a whopping 20-25%! Lucky you.
2. Reduce the temptation of impulse buying.
People who can avoid impulse spending save nearly 25% on their grocery bills! But how?
Shop with a list. Don't go into a shop hoping the food will choose you. You choose it … before you arrive.
Better yet shop online – especially if all current specials are included on the website.
Shop less. The less you shop, the more you save. Try once a month for non-perishables and once a week for the rest.
Never shop hungry. The tempting check-out queues will nail you. Beware of the straight-after-work shopping routine when one is feeling stressed and a little peckish.
Shop alone. If you can, or else everyone will add their favourites to the trolley.
Tap away at your mobile calculator. Be cautious when buying big or in bulk. Will you be able to finish all of that before it goes off? Is it really cheaper per kg? Check quantities. Do the sums. On your calculator, you can also add up your items to help you stay within budget.
Give yourself a time limit. The quicker you are in and out, the less temptation. Also, know the layout of the shop – the less aisles you walk, the less you will buy.
Use the smallest cart you can. Studies have proven that the quicker your container fills, the less you are inclined to buy.
Don't be duped. Stay away from luxury items even if they are cheaper than usual. When they say 'save' they really mean 'spend'.
Shop with cash. Swiping that credit card makes whatever amount you're paying feel inconsequential. But when you're counting notes, you feel it. (MacDonalds did a study that showed that people will spend 50% more with a credit card than with hard cash.)
3. Don't buy what you don't have to.
Know what is in your freezer and pantry. That way you won't buy what you already have. About once a month, just as you're about to go shop, don't. Instead ransack your shelves and freezer and unleash your inner masterchef by whipping up something interesting from all the odds and ends.
Take your own re-usable carrier bags. This will save the planet (polymers are forever) as well as a little extra cash you can splash out on the car guard.
Buy house-brands or cheaper brands. If you feel that the cheaper product is not nearly as good, then switch back and know the extra money is well spent.
Don't buy pre-packaged foods. Make your foods from scratch where you can. Apparently, slicing and dicing is a great chore for older kids. (But don't take our word for it!)
Don't buy ready-made meals. Besides, the more invested you are in food, the better it tastes. Besides, those ready-made portions are seldom dude-sufficient.
Find cheaper substitutes. Review your last grocery receipt and circle your most expensive purchases. It may be as simple as eating chicken more and red meat less.
4. Look out for the best prices on stuff you need.
Search www.findspecials.co.za before you hit the shops. Check out the stores you shop at. Perhaps do this before you create a complete meal plan, because the specials can be clues of what meals to have this week.
Buy in bulk and stockpile non-perishable and frozen foods when they are on good promotions. How often does a promo like that come around? Every 10-12 weeks it seems – so buy 3 months' worth.
Find out the best prices on your 10 most common purchases. You might not have the capacity to compare prices on everything, but surely you need the best prices at various shops for these foods you purchase most often – I'm thinking meat, nuts, dairy, fruit and veg etc.
Enjoy loyalty benefits. There's PNP Smartshopper with a 3% payback for example. If you have Discovery and Vitality membership, you can get a 25% discount on allocated healthy foods at your choice store. If you shop at Checkers, then use FNB's ebucks or download the Eezicoupon app.
Scan the high and low shelves. Companies pay more to place products at your eye level—and they tend to be the most pricey.
Buy bulk at factory shops or wholesalers. Are there any near you that sell what you're looking for? For example, not too far from my house, we can get cheap free-range chicken or detergent refills of all kinds.
But beware: deal chasing can force you to go to too many shops. Try to minimize the amount of shops you go to, because more fuel and time is needed (and that time is money). If the savings are only slight, don't bother.
5. Stretch out your food.
Prepare several meals in one go. When you have the time, make a large batch of freezable meals (stews and soups for example).
Keep leftovers. Refrigerate ASAP to preserve. Use it the next day as lunch, or whip it up into something new. For example, leftover chicken can be used in a salad, sandwich or soup.
Reduce waste. Use smaller plates, especially for kids. Use over-ripe fruits in smoothies, and wilting vegetables in stews and soups.
Encourage your family to relax and eat slower. Also coach them to remember that the goal of a meal is not to eat until you feel full, but until you've had enough. We only need to be eating the nutrients and energy our bodies needs until the next meal.
Create some distance. Leaving the serving dishes on the kitchen counter not the dinner table tends to prevent people from reaching out and over-eating.
5 WAYS TO BUY HEALTHY FOOD ON A SHOESTRING.
We tend to think that if you have financial constraints, you'll be forced to eat less healthy foods. Not true!
Sure, many high-profile foods do tend to be expensive: berries, almonds, chia seeds, and salmon for example, but I want to show you that you can live a fantastically healthy life without them.
(By the way, thank you Nutripaeds for sharing with me many of these ideas.)
1. Widen your protein intake beyond meat.
Meat is where things tend to get scary pricey.
Sure, you can slow cook less expensive cuts into something delicious from time to time. You can get a good freezer and buy in bulk when on special.
But perhaps our default response should just be to…
Eat less of it.
And not just because it's expensive. Too often it's also oestrogen- and steroid-saturated. And the amount of meat billions of people are gorging on is hurting our planet (assuming the documentary, Cowspiracy on Netflix is even partially accurate.)
A win-win solution for your budget, body and the planet: halve your consumption of meat. Here's how …
Cut out meat every Monday. Then after a month, cut out Thursdays too. Then after another month cut out meat 3 times a week.
Alternatively, use smaller portions of meat or mince and stretch it out into stews, stir-fries and casseroles and add more beans, lentils, carrots, tomatoes, onions and potatoes. Learn to make briyani – one of the tastiest and most economical meals you can make!
If we cut back on meat, what should we eat more of?
Eat more eggs. Eggs were once deemed unhealthy, but the research is now unequivocal: You can eat them on a train, you can eat them in the rain, you should eat them here and there – you should eat them everywhere. And as often as you can, Sam I am.
Eat more canned fish – Pilchards, sardines or tuna. Use as a spread, or in fishcakes, paella or puttanesca. (This is technically still meat, but it's in another cost/health league in my opinion).
Eat more plant-based proteins. Sprouted beans, pumpkin seeds, lima beans, green peas, kale, broccoli, mushrooms, podded peas, canned chic peas, corn or sweet corn, artichokes, spinach, parsley, baby marrow, rocket, squash and cauliflower are all vegetables very high in protein.
Eat more peanut butter – the unsalted and unsweetened kind.
Eat more nuts and seeds. They are a great source of protein and good fats, but they tend to be pricey. Try source a wholesaler in your area and buy in bulk, it works out to nearly half the supermarket price.
2. Eat the good grains.
Since the paleo (banting) movement has arrived, grains have gotten a bad rap. But this fails to distnguish between the good and bad ones. The bad ones include highly processed white bread, white pastas, white rice and sugary cereals. But there are good ones – oats, rye, barley, buckwheat, millet, sorghum, brown rice, whole-wheat bread, whole-grain pasta and whole-grain corn.
When it comes to bread, eat wholegrain ones and low-sodium ones. (Bread is the number one source of sodium in our diets!) Also, the heavier and less processed the better, and go for low GI. Avoid white, fluffy-light bread – a nutrition-less, empty carb. As well as brown bread that is white bread dyed brown. Better to pay a little more for decent bread. Half the amount will keep your kids fuller for longer anyway. As a general rule, you can't beat rye bread, even if it's only 60% rye.
I am torn in my research by the place of wheat. Certainly refined white wheat and flour are bad. But by most counts, nutritionists deem wholewheat breads, pasta, cereals and cous cos as healthy. Still, there is a body of research that points to it undermining cognition and increasing obesity. My conclusion: if it doesn't work for your blood type or you have a wheat allergy, eat less or none of it, and more of the other grains.
Feed your kids more popcorn. It's cheap, nutritious and low GI – the perfect snack. (Hold back on the oil, salt and toppings though.)
What to give our kids for breakfast? Sometimes eggs. But mainly… oats! Oats is one of the superfoods and it is tasty, affordable and has a low glycemic load. It is a great way to start your day. Add fruit or nuts to it as a breakfast. Use it in oatmeal cookies. Add oat flour or whole oats to bread or muffins or cereals or poultry stuffing!
In my house, we love oats, and seldom cook it. Generally we eat it raw, with some hot water, milk and a small amount of Futurelife for extra taste. For my youngest, the twins, we blend uncooked oats, boiling water and banana together with a hand blender.
My friend Celeste keeps oats interesting by adding different natural flavourants in: mashed banana and cinnamon (aka "Monkey oats"), apple or pear puree and cinnamon, grated fresh apple and cinnamon, a handful of any berries, fresh or frozen, vanilla extract, vanilla, cinnamon and a dash of nutmeg, a tiny dash of cacao, banana and cacao, or a drizzle of (preferably raw) honey.
3. Eat more veggies and fruit, herbs and spices.
Eat a lot of fruit and veggies! They are generally cheap. The money you save on eating less meat will also help you to afford some of the varieties that were once a little more expensive.
Choose fresh fruits and vegetables in season. They're cheaper and tastier too.
For fruit and veggies, there may be a market near you, like these ones in Cape Town or Jozi. Form a co-op of people which rosters someone every week to take the trip on behalf of many families.
Anytime you can get a good price on grapes, watermelon, bananas, kiwi, melon, apples, pears, lemons, oranges, tomatoes, avocados, berries, cucumbers, and leafy greens like watercress, kale, swiss chard and spinach topping the list, buy them. They're all superfoods.
Pumpkin, potatoes, cabbage and carrots are good value for money. Barley, dried beans, peas and lentils add fibre and nicely stretch meals like soups, stews and casseroles.
Onions, butternut and gem squash are cheaper by the pocket and tomatoes by the box.
A self-selection of vegetables, salad ingredients and fruit is cheaper per kilogram than buying pre-packaged ones.
Choose veggies that are less starchy and have a lower GI, keeping us and our kids fuller, for longer – so select sweet potato over potato, and pumpkin over butternut.
Retain maximal nutritional value of vegetables by peeling them very thinly with a vegetable peeler. Where possible leave in the skins.
Grow your own herbs, and maybe even your own veggies. It doesn't get more organic than that.
Eat more cumin, nutmeg, turmeric, cinnamon, ginger, sage, peppermint, and garlic – the healthiest of the herbs and spices.
When it comes to kid's eating fruit, Celeste tells me the key is to add some low GI protein to it. Fruit tends to drop our kids' energy levels (and behaviour) like a lemming off a cliff after 20 minutes. So add a block of cheese with that apple, or some biltong with those grapes, or some nuts with that paw-paw, or a smear of peanut butter on the side of banana. (Also add cinnamon whenever you can – it stabilizes blood sugar, which both stabilizes their emotions and behavior, and their energy levels.)
When it comes to kids eating vegetables, she tells me the key is to make veggies look more enticing or taste better. At lunch and supper, she lures them in with colour combos: half their plate is filled with cucumbers, carrots, red/yellow peppers, olives, green beans, mange tout, plum tomatoes, avo, sprouts, or roasted kale. With the little ones, make pictures out of the foods on their plate (e.g. grated cheese for hair, cucumber for eyes, carrot sticks for eyebrows, plum tomatoes lined up to make a smile, pumpkin seed eyelashes, and a small tub of basmati rice mixed with a bit of coconut oil and Himalayan salt as the nose in the centre). Use plastic plates that create a great colour contrast to the colours of the food they are eating. Prepare the food in different ways. For example, carrots can be whole, cut into sticks, cut into wheels, cut into half moons (wheels in half), grated, fresh, fried, fried in coconut oil, or roasted, steamed. As for lunchboxes, put little toothpicks through cherry tomatoes, cheese and cucumbers. Also give them veggies with dip: humus, cream cheese or "cravo" (cream cheese and avo).
4. Enjoy the right dairy and spreads.
Larger containers generally cost less than smaller sizes. Buy yoghurt and cheese in the largest size that can be used before spoiling. Divide the large block of cheese into weekly rations – keep them in the freezer.
Sachet milk is cheaper than container milk. Alternatively buy discounted bulk long life milk – which, contrary to popular opinion, has no additives. It also lasts longer than 'fresh' milk once opened.
Use cottage cheese rather then the more expensive ricotta cheese.
Rather use spreads which are rich in nutrition, such as cream cheese, avocado, home-made hummus or pesto to replace margarine spreads.
Only use butter when no other spreads are being used, but use it sparingly.
What about treating your kids to literal frozen yoghurt? Decant unflavoured youghut into a 200ml cup or Tupperware. Add some of the ingredients Celeste recommends for her oats (see above). In the morning, stick a small tub of yogurt in the freezer and you can come back to a refreshing, creamy healthy treat in the afternoon.
5. Radically reduce sugar and salt.
Food is not just fuel. It's a medicine. Unfortunately, nowadays it is often a gradual poison – leading to obesity, cancers and heart disease. The purpose of my post is not to create a fear-frenzy about these poisons, but I can't resist having a go at our beloved poisons: salt and sugar…
Avoid sodium-rich (salty) foods. There are plenty of delicious herbs and spices in the world. It's a pity that we have become so dependent on this cancer-cell-nourishing, heart-disease-facilitating one! Put less of it in your food, but also stay away from highly processed foods. Look at the Sodium count in the labels, especially in the case of canned foods, bread, margarine, butter spreads, stock cubes, soup powders, breakfast cereals and savoury snacks.
Avoid sugary foods. Sugar is as addictive and nearly as destructive as nicotine.  Though most kids don't eat enough fruit, don't allow excessive intake – although natural sugars are much better than refined ones. Xylitol is the one viable sweetener, but it is expensive – apparently it's cheapest at Dischem, especially when on special.
Especially cut down on chocolate (unsweetened dark chocolate is, however, fortunately healthy), fizzy drinks, biscuits, cakes, mayonnaise, tomatoe sauce, marinades and cereals (almost all of them have way too much sugar).
Put the magic back into dessert by either taking sugar out of it (yoghurt and fruit), or by limiting it to once a week. In our home we have Friday Fun Nights when desserts are part of the festivity.
Cut back on fruit juice. If your kids are hooked, over the weeks add more and more water, till it is actually just flavoured water. Better yet, get kids in love with water by purchasing a water purifier and dazzling them with its transforming powers: chemical-filled 'clark kent' water goes in and out comes, dah dah dah, 'superwater'! Slices of fruit in your water may also add some novelty and subtle flavour.
So there you have it folks – 10 ways to cut costs without shortcutting your family's health in the process. Now to just try and explain to my 3-year-old where the juice has gone…
Comments
comments
---
Also published on Medium.