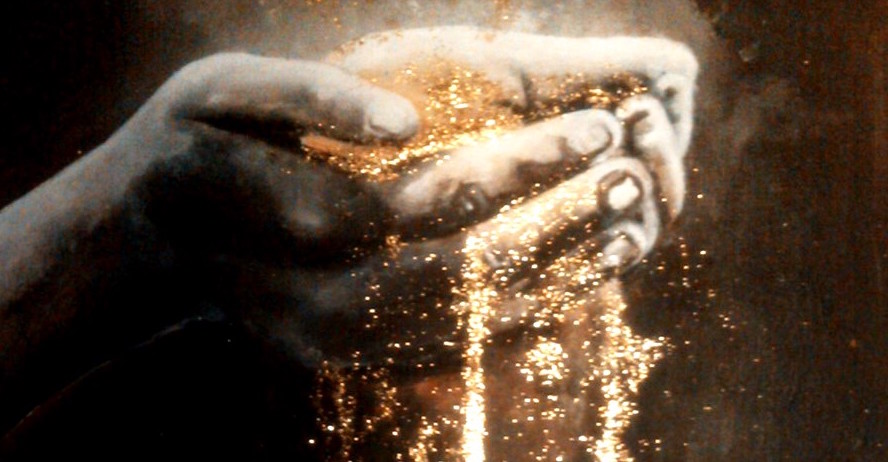 How to Overcome the Discontent that is Ruining Your Life. (Pt 2)
How to Overcome the Discontent that is Ruining Your Life. (Pt 2).
These days, being discontent isn't something we're ashamed of – it's something we kind of aspire to. Seemingly unaware of its devastating consequences, we allow it to live and grow in us – enriched by a never-ending stream of social media and clever marketing designed to make us want things we don't need, we buy into the subconscious belief that if we were to have more, we might be more… more worthy, more happy, more fulfilled, more important. But discontent is a cruel master, forever changing the goal posts and shifting the finish line.
As the final post in a 5-part series on family finances, I believe that this often overlooked aspect of our lives might be the most important. To recap:
Now let's finish what we started in Part 4… In that post, I defined discontent as the restless drive to acquire more. I showed how discontent both drives us into debt by feeding a consumer addiction and diminishes us by making us one more rat in the rat-race. 
But there's 2 more ways it damages our lives and culture…
Discontent is contagious. 
3000 years ago, King Solomon penned these words: 'I've learned why people work so hard to succeed; it is because they envy the things their neighbours have.'
Researcher Robert Cialdini demonstrated this as scientific fact. A hundred volunteers took their seats in a room, purportedly to fill out a survey. A large glass jar of cookies stood prominently on a nearby desk. 'Would you like a cookie?' one of the researchers asked the survey takers. About a fifth of the volunteers took him up on his offer. In the next round of volunteers, before the researcher could ask the question, a stranger ambled into the room, removed the glass lid, took a cookie in front of everyone in the room, and walked out again. This time, when the survey takers were asked if anyone wanted a cookie, nearly every single person took one. This is hard proof that we don't want what we can have. We want what others want – and have. Wherever we encounter people who want more or have more than what we have, we're in the temptation zone.
For decades this temptation has been fed into our homes through television advertising. Then just as we finally managed to side-step advertising through the likes of Netflix, a far more insidious form of contagion was coming into our living rooms – social media. through it, we are privy to galleries of photos of other people's holidays, happy relationships, beautiful homes, delectable dinners, amazing adventures and generally care-free lifestyles. Research has found that we tend to get onto social media as a pick-me-up when we're feeling low. This only compounds our perception that other's lives are better than our own. And we suddenly feel we need those cookies ourselves.  We must have them!
Discontent is destructive. 
Discontent is not just a happiness issue. I think it's a moral issue because of its negative impact on others, and on our planet, and on me.
Discontent, when full-blown, becomes greed – which our post-economic meltdown generation has (rightly) come to understand as a form of evil. Not just individuals, but the whole of our society has become defined by greed. Call it consumerism, affluenza or materialism, the sad fact is that for millions of people too much is never enough. An Internet meme aptly describes this cultural phenomenon: 'We spend more, yet we have less. We have bigger houses, yet smaller families. More conveniences, but less time. We have multiplied our possessions, yet reduced our values.'
Not to mention the ecological implications of millions of people pursuing more and more, all the while increasing our hefty carbon-footprint.
One more way it is destructive: if discontent has its roots in us, then when our net worth erodes or plummets, our self worth takes a knock too. I think of the billionaire Wall Street suicides during the 2008 Cash Crisis. I write this during the week that our economy devalued in a single day by billions. Of course we should lament the far-reaching impact of this on the poorest of our land, but the depth to which this loss of fortune eats at me and you personally is revealing.
How to overcome discontent
In my previous post, I shared 4 strategies:
Distinguish between needs and wants.
Beware of using shopping as therapy.
Prioritise character over accumulation.
Invest in relationships with people.
Here are 3 final ways to drive the discontent from our lives…
1. Be grateful for what you have.
'Just tell yourself, Duckie, you're really quite lucky.' Dr Seuss surely gets it right!
The human mind tends to gravitate to what it is doesn't have. But it's much better to learn the forgotten art of being grateful for what we do have. As the ancient hymn puts it: 'Count your blessings one by one.' If you struggle to keep count, write them down in a gratitude journal. And be sure to list those things that are not yours but that you enjoy too – like your cousin's holiday home, the view on the way to work, the beach.
Gratitude-levels are a major predictor of happiness-levels.
Socrates reminds us that 'he who is not contented with what he has, would not be contented with what he would like to have.' You might not be able to afford a new car or a renovation on your home. But remind yourself that that doesn't mean you can't be content right now, even being grateful for the jalopy you're driving as well as that out-of-fashion kitchen.
A tip to feed gratitude: look down the socio-economic ladder, not just up it. If we compare ourselves with those who have more than us, gratitude will elude us. It's time to connect with those who have far less than us – and yet are still grateful. Because it's not just discontent that catches – gratitude is contagious too.
2. Decide on what is enough in advance.
I am not arguing for his sainthood, but if I read him rightly, Warren Buffet's billions came about not so much by his desire to acquire, but rather by his passion for business itself. There are two evidences: 1) He gave almost all of it away at the height of his career. 2) He set a limit on his standard of living, for example staying in the same modest house he bought in 1958.
Here's how to take a leaf from his book: First, draw a circle on a page – let's call it 'The Circle of Enough'. Now list inside that circle what will be enough for you in the next decade: What kind of car will be enough? What kind of house? In which area? What kind of holidays? You could get even more specific than that.
Second, even if your income and assets climb considerably, don't increase your standard of living beyond those self-imposed limits. Notice that I am not instructing you as to what you list in your circle. All our circles are relative and we should be careful to not try and prescribe our limits on others. Still, each of us should take some time out to reflect on what 'enough' would look like in our lives, so we can recognise it when it arrives.
Limiting your standard of living sounds oppressive at first. But it's the exact opposite. If Plato is right ('The greatest wealth is to live content with little') you will find that less really can be more.
I don't know what size circle you will opt for, but if you want inspiration for a smaller one, check out www.becomingminimalist.com which defines minimalism as 'the intentional promotion of the things we most value and the removal of everything that distracts us from it.' 
3. Find what satisfies your soul.
In 1880, Friederick Nietsche wrote of how 'we are urged on day and night by a terrible impatience at seeing our wealth pile up so slowly, and by an equally terrible longing and love for these heaps of gold.' But the situation is about 5 times worse now than back then – western culture has become radically more materially-orientated.
'What good it is to gain the world yet to forfeit one's soul?' Jesus once poignantly asked. Good question. Jim Carrey said, 'I wish everyone could become wildly wealthy,  famous and fulfil all their dreams so they too can know those things are not the answer.'
What is the answer? I suggest it is authentic spirituality (attention to the soul). French Philosopher and Scientist Blaise Pascale said as much: 'There's a God-shaped vacuum in every person that God alone can fill.' The problem with materialism is that we try to satisfy a spiritual need with material things – which is as futile as a trapped, starving miner trying to find nourishment in a pile of gold. The bottom line is that stuff cannot feed your soul. No material thing can fill the spiritual void.
Those cookies in the stranger's hand might look nice. But soon enough we will come to the same uncomfortable realisation millions before us have also reached, and it is this: that once the sugar-high passes, all the cookies, dazzling cars, bigger houses, fancier holidays, bigger trophies and newer gadgets over-promise and under-deliver.
I propose we need to look to something far more valuable, enduring and satisfying than our devaluing piles of diamonds and gold. When we cherish something more immaterial, lasting and awesome than stuff and money, then acquiring some more money is not that wonderful. And losing some or even all of it is not that terrible.
Comments
comments
---
Also published on Medium.