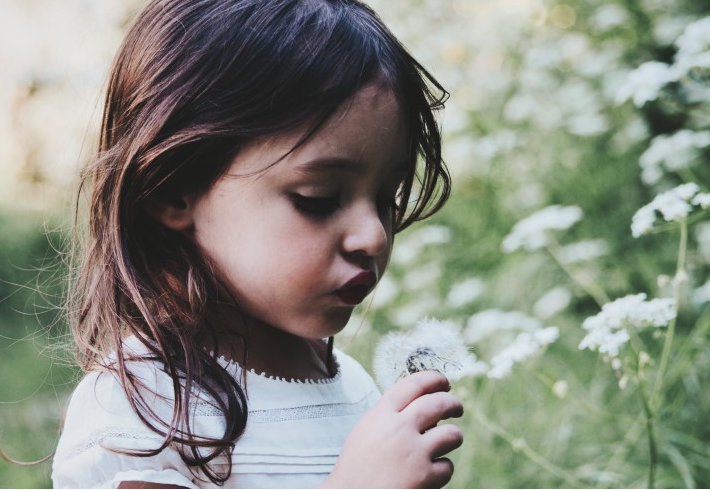 Lily and the Bee Sting: Don't Take It Personally
This one by my wife, Julie Williams

I was chatting with a friend of mine the other day and she shared this sweet story of her niece… Lily, aged 4, got stung by a bee. Like any self-respecting 4-year-old, she proceeded to wail. Then after the initial shock and sting had subsided, Lily continued to cry – for another 3 hours!
"Why did that bee not like me?" she howled. "Why did it sting me? I'm a nice girl!"
She was beside herself, utterly broken, inconsolable apparently… not because of the actual pain, but because of how she interpreted it. To little Lily, this was not an unfortunate accident, it was personal.
My friend and I chuckled as she recounted this story. For her, as a mom of two boys, it summed up the difference between little girls and boys. For me however, it exquisitely highlighted the difference between little people and bigger ones… or at least, it should.
You see, immaturity takes every offense and hurt personally.
"That bee had it in for me," we think—in reality it would have kamikaze'd a dog or president just as quickly if it perceived them as a threat.
Part of growing up and maturing involves us learning to not do this – to not see ourselves as the centre of the universe anymore, and to therefore not see every bad thing that happens to us as really being about us at all…
The moral of the story is deceptively simple:
Don't take it personally.
Bad things happen to all of us. Sometimes (most times even) people (not bees) are behind these bad things. Reflecting on my own life, I've realised that we have the power to multiply our own pain when we take it too personally.
Our emotional experience is not an actual register of what has happened to us – it registers how we have interpreted what has happened to us.
One author speaks about the same principle—he calls it an 'agreement' one should make with one's self. He goes so far as to say that even if someone were to be inflicting the worst kind of hurt, lifting the knife to end your life, even at that moment – don't take it personally. This has everything to do with them – and far less to do with you.
Of course – this doesn't mean we should ever accept abuse, violence or being hurt in anyway by others, never. But in every instance – we must know that we have not been specially selected or targeted (or worse, deserving) of any hurt.
Broken people try to break people.
Hurt people try to hurt people.
It's not about you – it's all about them.
Knowing this, really knowing this, doesn't save us from all pain, but it certainly will protect us from needless compound pain.
So, some lessons for parents:
1) Don't take it personally yourself.
Unfortunately, you and I will have a lot of chances to practice it. Next time you encounter life's or somebody's sting, feel the pain, acknowledge it, weep or rage if you need to.
But whatever you do, don't take it personally.
I know how hard this is. There's a certain self-importance encoded into the unconscious choice to take something personally. And once you have told yourself that they were trying to hurt not just anyone, but you, its harder to correct that misinformation. At least try.
This will not only make your life a little easier. It will set a better example for those watching eyes.
2) Teach your kids to not take it personally.
If it's not a bee-sting, it will be something or someone else.
As much as we are tempted to molly-coddle and insulate our kids, a futile effort really, eventually someone will get a blow in. The bully in their group. A cutting comment. Being rejected from the group.
As their first wave of tears slows down, gently rub in the salve of this wisdom. As much as we, and our kids, want to imagine people as monsters who set out to hurt us, it helps to be reminded that hurting people tend to hurt people. People who feel small will try to make others even feel smaller. Tell them they were simply there when it happened.
3) Teach your kids to not pass on the pain.
If they have hurt someone—a sibling, a friend, even a stranger—guide them to say a proper sorry, and also say, "It wasn't about anything you did or are—to be honest, it was about something I was unhappy about that had nothing to do with you. Please forgive me."
Then what to do with these difficult feelings? Name them. Don't feel ashamed of them. Tell people you trust about them. Hey moms, dads and caregivers, on this point, I know how much is on your plate. Mine too. But don't forget to regularly ask your kids how they're doing and what they're feeling. Be there safe corner.
Then also explain to them that being hurt, or scared, or feeling small is inevitable at times. However, hurting, intimidating and belittling others is always avoidable. What comes around doesn't have to go around.
Comments
comments